Healthy food that is also appropriate to the species requires a lot of knowledge, because the animal has to get all the nutrients needed for healthy growth and a life full of activity. The food must therefore contain an optimal mix of proteins, natural fats, carbohydrates, vitamins and trace elements.
Differences in diet between dog and cat
Dogs and cats are both carnivores and thus have very similar requirements for their food. The few differences are:
• Cats have a higher protein requirement. They are extreme carnivores.
• The dog has a better digestive system
• Cats eat their food in a dry place and at rest; the food is
thereby better crushed. Dogs wolf it down.
• The esophagus of the cat has some narrow passages. Therefore, the cat may not eat large chunks at a time.
• The cat needs taurine (= a breakdown product of the amino acids cysteine ​​and methionine).
• Cats drink rather little and take the moisture rather on with food. That's why
dry food can be especially harmful.
How should a healthy compound feed look like?
Wet food

high meat content of over 90% for good meat and offal

no grain, no soy, no corn

meat in real food quality, so no meat and bone meal

no odors and attractants

No dyes

no fillers

no extra fat additions (such as oils)

no flavor enhancers

no preservatives

No sugar

Gluten Free

No plant and cereal flours

cold bottled
Each feed must specify analytical values ​​(raw protein, raw fat, raw fiber, raw ash). Basically, however, you can not tell whether these general ingredients come from animals or plants. Only one value of raw protein in indicated in the analysis, which does not distinguish between animal and vegetable protein. Only due to the raw materials used can be deduced that virtually all proteins are meat derived and therefore can be well utilized.
Please make sure that 100% is listed of what is really inside! Essentially the following applies: Information in brackets can only refer to the information written before the brakets. This means that a percentual value in brackets does not say much.
For example, if given an extra oil, it can be assumed that it is inferior meat (trimmings) that must be upgraded by the oil. The food is often still stold quite expensive.
Catmint, green-lipped mussels, Cranberris etc. have no place in the daily feed. This only serves the buyer to make the food more interesting and to hide the often bad taste of the ingredients.
In order to clarify the whole thing, here are a few common fodder in comparison (the names have been omitted):
– cereals, meat and animal derivatives, minerals
→ In this declaration, only the item names are given. It is an enclosed declaration. It does not state how much of which is in the feed and what it actually is. Cereals comes first, i.e., of which most is in the feed.
– rice, poultry meal, corn, animal fats, vegetable protein isolate, maize gluten feed, barley, animal protein (hydrolysed), minerals, vegetable fibers, fish oil, fructo-oligosaccharides
→ In this declaration, the various components are given separately. Therefore, it is an open declaration. There are no percentages given. Rice comes first, which means it is the biggest portion of the feed content.
– beef (95%), vegetables (zucchini, broccoli and carrots) min. 4%, vegetable oil, taurine, sea salt, minerals, vitamins
→ The 95% says nothing. O95% of what?? It may be diverse (beef) meat waste, of which 95% are then indeed meat, but how high the proportion of meat really is, is not seen here. The oil and the salt suggest inferior meat.
– 95.3% meat and animal derivatives (min. 60% poultry, min. 10% turkey, min. 20% beef), vegetables 0.3%, 4.4% minerals
→ This is a typical (closed) declaration. It describes the group names, this still extended by additional information. The percentages add up to 100%. THIS IS HOW THE FODDER DESCRIPTION SHOULD APPEAR, only then can you be sure that food that is appropriate to the species is fed.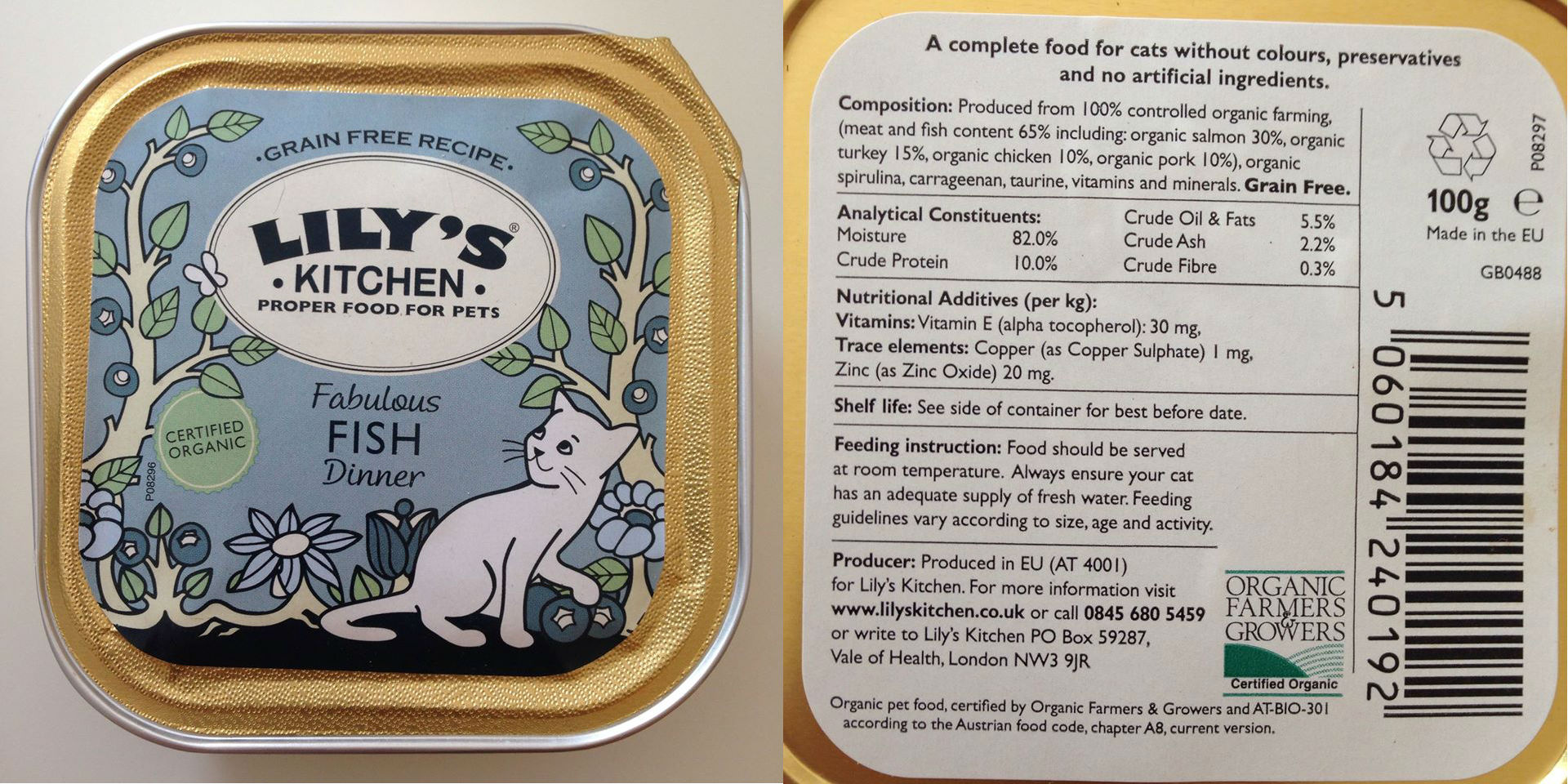 The wrong food fed on a regular basis can cause health problems for your pet. If your pet is already suffering from an illness due to poor pet food quality you should firstly change the food brand following our advise and also visit our Shop to help your beloved pet ot recover faster with Reflex Therapy or Color Light Therapy.