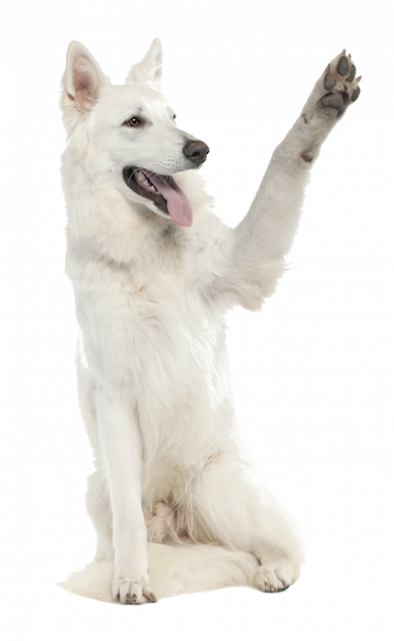 DO IT RIGHT WITH TWEAKLITE



How to treat your pet at home effectively, hassle-free and for FREE!
(For cat, dog and horse lovers...)

Have you had to take your cat to the vet, because of a bad cold and you were worried about her life?
Does your dog have behavioural problems and you fear he might attack and injure another dog?
Have you ever lost a beloved pet to an illness and don´t want this happening again with your present four-legged friend?

No More Wondering What To Do

If you´re sick of not being able to help your pet with the neccessary and long lasting relief you´re looking for, I have the answer to your prayers!

If you've struggled to get or keep your pet healthy, read on and experience this effective tool every pet owner needs!

There's no need to struggle through all your pet´s health and behaviour problems because our solution can be applied to all areas of body, health and emotions of your beloved animal!
Color Light Therapy is a form of therapy that has been used for centuries and has helped millions of people and animals on all continents.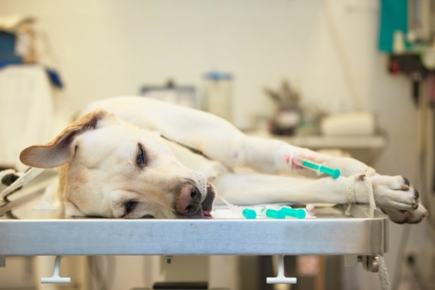 Christian developed the therapy for Pets based on the method of Reflex Therapy Lone Sorensen.
As a young boy he became interest in learning the method of Reflex Therapy from his mother. At 10 years old he did his first course, but as he didn't have any one to practice on, he got the idea to practice on the dog and cat of the family.
Since then, Christian did many experiences treating dogs and cats and also later Reflex Therapy treatment of horses.
Pets Reflex Therapy became his very most loved interest.
Christian teaches Pets Reflex Therapy together with Lone Sorensen. Christian and Lone also wrote a book about Pets therapy in Japan.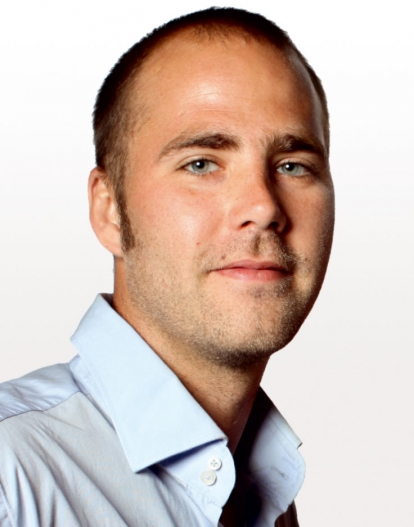 LEADER OF PROJECTS BEHIND LONE SORENSEN
Christian is behind the management of the Pets online apartment of courses. He also handles design, development of new teaching material, photograph and film production.

SAME INSPIRATION
Christian has grown up in a world of therapy and has been inspired since he was young. He has seen the amazing Reflex Therapy method being developed, being performed and becoming a reality in the world. His aim is that these methods become even more known for Pets and for Human.




About the Author - Lone Sorensen - Director of the International Institute of Facial Reflexology
I´m Lone Sorensen and I´ve been helping people and animals all around the world for the past 36+ years traveling the world to study and teach all about natural medicine. My speciality lies within Facial Reflexology and when I saw the amazing results I got with Color Light Therapy using the Tweaklite many years ago I took it on as a tool to improve my client's health.

About Lone
Lone Sorensen is the director of the International Institute of Facial Reflexology and has spent years dedicated to the teaching of reflexology in Denmark, Sweden, Finland, the Netherlands, England, Japan, China, Australia, USA, Mexico, Argentina, Slovenia, Bosnia, Croatia, Poland and Spain, where she teaches in coordination with more than 50 instructors.
Lone has participated in several national and international conventions and is President of the Global Facial Network (www.globalfacial.com)
Her concepts and methodology have been integrated into the research conducted at the Filadelfia Kurhuset State Rehabilitation Center of Denmark for patients with brain damage and dysfunction as of the year 2000. In March 2001, Lone was honored by the OMHS with three titles of nobility; thus, making her the first reflexologist in the world to receive this distinction for her work with Zone therapy and facial, – hand- and foot reflex therapy.
Lone has always helped persons improving their live and thousands of clients can confirm that. She has also been interviewed on several TV shows.


While my background is in Reflex Therapy - face, hands and feet - and I can proudly say that the methods I have developed are highly effective ways to help people and animals in need, I am also 100% devoted to Color Light Therapy with Tweaklite because of the amazing results I have experienced and the results people who have practiced with it have also been able to produce – with human´s and animals.
It is so simple to use that you don't need any experience to make it work for you and your beloved pet! I promise you, that you will get the same results I get and thousands of others around the globe.
Ailments people have been able to successfully treat with Tweaklite on their pets so far, are:

liver problems
vomiting
behavioural problems
fear
aggression
kidney problems
infections
You name it!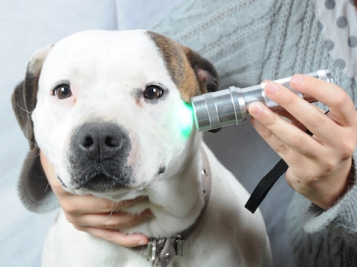 An ancient, natural and safe method, wrapped in a modern and handy package made for people like you who want to be able to help their pets in need effectively and in a non-invasive way:
Color Light Therapy with TWEAKLITE
Imagine the pain and suffering you diminish for your pet, yourself and your family once you can safely, naturally and effectively treat your four-legged friend at home in a really fun way that your pet will love and enjoy using Color Light Therapy!



" My sister's dog got an anal gland filled with abscess. The Vet treated the dog with penicillin as pills and cream. They were told that there was a tumor behind, probably cancer. Then they went home and expected that the dog would die a few days after. I instructed the family to use of color therapy lamp. - Yellow against infection / immune / Stress-relieving and red. The day after they started to treat the area with yellow light the dog was healed quickly. When the family went to VET control, they were told that the dog were fine.
Now they use Frankincense oil daily massaged into the neck skin, the dog loves licking the hand with the oil. Also the dog drink Frankincense water. It will be interesting to see how far it can be helped with color therapy continued mm.
I look forward to more experiences with the lamp. "

" The Color Light Tweak has been very effective using on my neighbor's cat "Flemming"; After 14 days of treatment with blue light, 2 times at day he got his voice back. Now the mute cat can Miaw !! "


I can understand that you might be a little skeptical about complementary techniques and their effectiveness, however, in the next few paragraphs you can read about scientific proof that shows you what kind of impact light has on us and on our pets and how we can use it to our advantage...

Albert Einstein was one of the first scientists who proved that light (even in small quantities), could have a significant influence on matter. He proved that light waves (photons) evoked an avalanche of electrons from metal when it was brought into contact with it.

After Einstein, there have been many other investigators who have observed that light waves can cause electrons to disconnect from an object when exposed to the light.

Without Light There´s No Life

Color could very well be the most magnificent experience we take for granted. Look around; it's everywhere, surrounding and embracing us. We interpret life as much through color as we do shape, texture and sound. The truth is, the power of color is the very essence of life.
Our most important energy source is light, and the entire spectrum of colors is derived from light. Sunlight, which contains all the wavelengths, consists of the entire electromagnetic spectrum that we depend on to exist on this planet.
Light flows through our eyes and triggers hormone production, which influences our entire complex biochemical system. This biochemical system then affects our being. The same applies to our lovely pets.
We know that each color found in the visible light spectrum has its own wavelength and its own frequency, which produces a specific energy and has a nutritive effect. We know some rays can be dangerous if we are exposed to them. But the visible light, the colors of the rainbow, has a soothing effect on us. Light is the only energy we can see, and we see it in the form of color.
Our body absorbs color energy through the vibration color gives off. All organs, body systems, and functions are connected to main energy centers. Through color we receive all the energies we need to maintain a healthy body, mind, and soul. The National Institute of Mental Health has done studies showing that our mental health, behaviour, and general efficiency in life depend to a great extent on normal color balance. When something goes wrong, or is out of balance, we can strengthen our energy centers through the conscious use of color.
Light consists of the seven color energies: Red, Orange, Yellow, Green, Blue, Indigo, and Violet. Each color is connected to various areas of our body and will affect us differently emotionally, physically, and mentally. By learning how each color influences us, we can effectively use color to give us and our pets an extra boost of energy when we or they need it.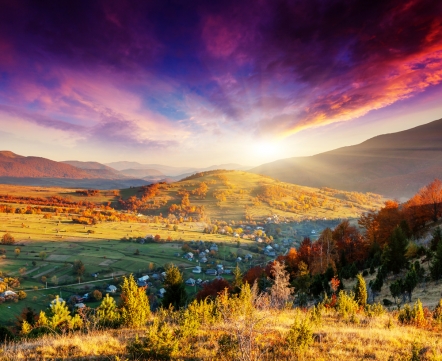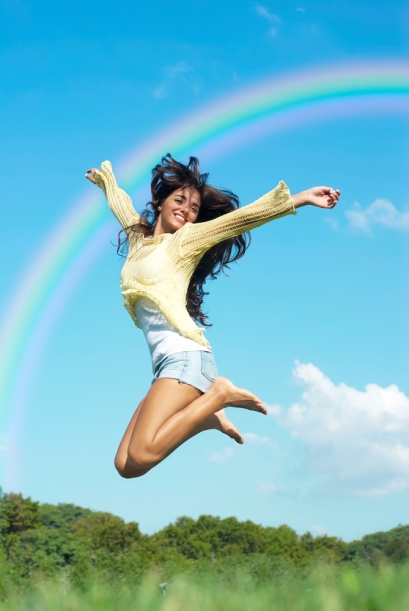 All organs, body systems and functions are sensitive to a particular resonance. In a condition we can support our pet´s self-healing ability by using the proper frequency, color light, and apply it to the right spot. The body absorbs color not only through the eyes, but through the whole body. There are several excellent operating energy transport systems in the body that are connected to the main energy centers.

Through color light animals (just like humans) receive all the energy they need to maintain a healthy body, mind and soul. Using the right color it can lift blockades, detox organs and tissue, add to or dispose of surpluses shortages, etc. It can also stimulate the emotional balance and the hormone system properly.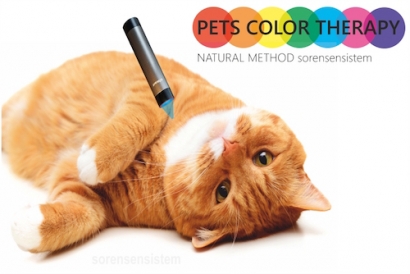 The spectrum from red to violet is equivalent to stimulant to sedative. With this you can already do a lot. Conditions that require stimulation are being treated with red, yellow or orange colors. Disorders, such as inflammatory conditions are treated with blue or green light.
General rule is that you apply sedating light on the upper body and head, stimulating colors on the lower body and legs. The Chakras and their colors are a good indication for this.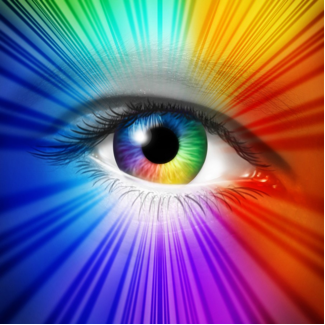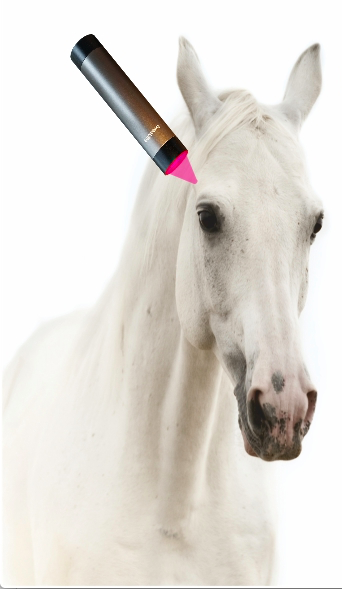 A triple light emitting diode (LED) is used to generate a specific color by mixing the outputs into one color. The Tweaklite gives us the possibility of producing any color wavelength possible in a powerful beam of light. Over 16 million colors can be programmed! Also, the intensity of the light can be adapted to the need.
The Tweaklite can easily produce the 7 spectral colors but can also be used to create new colors by mixing different colors. This makes the Tweaklite universally applicable to any form of light therapy.
Tweaklite's color therapy can be used for many treatments that are consistent with concepts of traditional Chinese medicine, e.g., treatments that move stagnation or build chi in relation to a particular meridian. Color puncture includes many therapies for regulating the lymphatic system as well as treatments designed to clear energetic interference patterns in specific parts of the brain and nervous system. The Tweaklite manuals are based on points of Traditional Chinese Medicine. The treatment points and zones are determined by the condition.

Fast result with Pulsed Color Light Therapy (PCL)


Our society demands fast results. Tweaklite adds another dimension to color therapy by using pulsed color light therapy PCL to speed up this process and influence body and mind for specific complaints.

This non-invasive treatment uses many wavelengths or colors of light. In contrast, lasers use only one wavelength. PCL zeroes in on body zones and/or acupuncture points. These points are interconnected in the body by meridians and are able to transport the light throughout the body.

Tweaklite affects the body in the most natural way and brings color therapy in line with modern demands. It is effective, fast and safe. The instrument can be used by professionals and families at home, both on humans and pets.
What is your pet´s health worth to you?
My neighbors have spent hundreds and hundreds of dollars for pills, operations, medical treatments and other health related costs for their 3 cats.
Clients of mine told me they spent thousands on their cat´s health and life.
I personally have never had to take my cat Coral to the vet. The very few times she had some light health issues I either treated her with reflex therapy or the Tweaklite.
Anyway, the point is that we - pet lovers - would do anything for our ´babies´ and we only want the best for them.
Tweaklite is without a doubt part of this unconditional love we give to our pets:
We feed them, we brush them, we take them for walks, we talk to them, we cuddle them, we let them sleep in our beds and sofas, we tell them our secrets and we know they are safe with them, AND now we are also able to help them effectively when they´re sick or in pain in the comfort of your home!
...and who knows.. maybe you can avoid having to go and pay for the vet because Tweaklite helped the body to heal itself...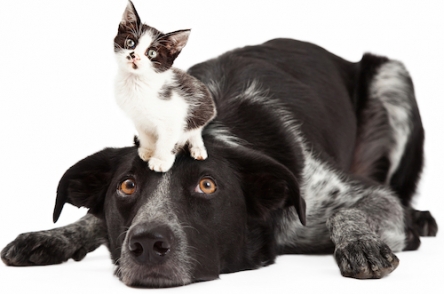 With your order you will receive:


Bonus 1: Protocol ´Clean Cat´ - Stop cat spraying (value 47$)

Bonus 2: Protocol ´Happy Dog´ - Stop depression (value 47$)

Bonus 3: Protocol for ´Confident horse´ - No more fears (value 47$)

Bonus 4: ´Summer tips for cats, dogs and horses´ pdf (value: 10$)

the Tweaklite

a charger that you can connect to your computer

the pdf manual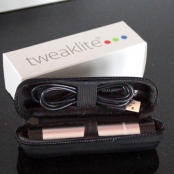 *Bonus protocols are not replaceable with other protocols.
The tweaklite and the USB cable will be shipped in the post and the pdf Bonuses will be accessible immediately via download in our membership area.
Of course you can return it to us without questions asked. If you do this within 14 days after purchase, you will get a 100% (excluding postage) refund. We'll refund the money after we have received the Tweaklite.

Whether you´re going to use the Tweaklite professionally or just for your own pets and family, you´re going to save money, stress and lives with this amazing tool!
We offer protocols for dogs, cats and horses on our website and if you can´t find the right protocol for your pet´s ailment we will create a new protocol just for your pet! No extra charge!
So click the Sign Up Now button NOW and make your pet healthy and happy!

© 2015 Sorensensistem. All rights reserved.